Welcome Elena Castaneda
The founder of Bling jewelry , Elena Castaneda and her Chinese cooperative partner visited our company at October 12, 2017,which knowing us through our store on 1688 platform.
Linda ,our boss, received them enthusiastic, introduce our company culture and show them our own acrylic factory . We really had accumulated rich display rack design and producing experiences after 12 years.
After discussing, Elena is satisfied with our design display stand which makes a complete and perfect display jewelry effect. She suggests us having a meeting to discuss some details about display stand of their other series products tomorrow.
Hope we hope we can establish a long-term friendly cooperative relationship!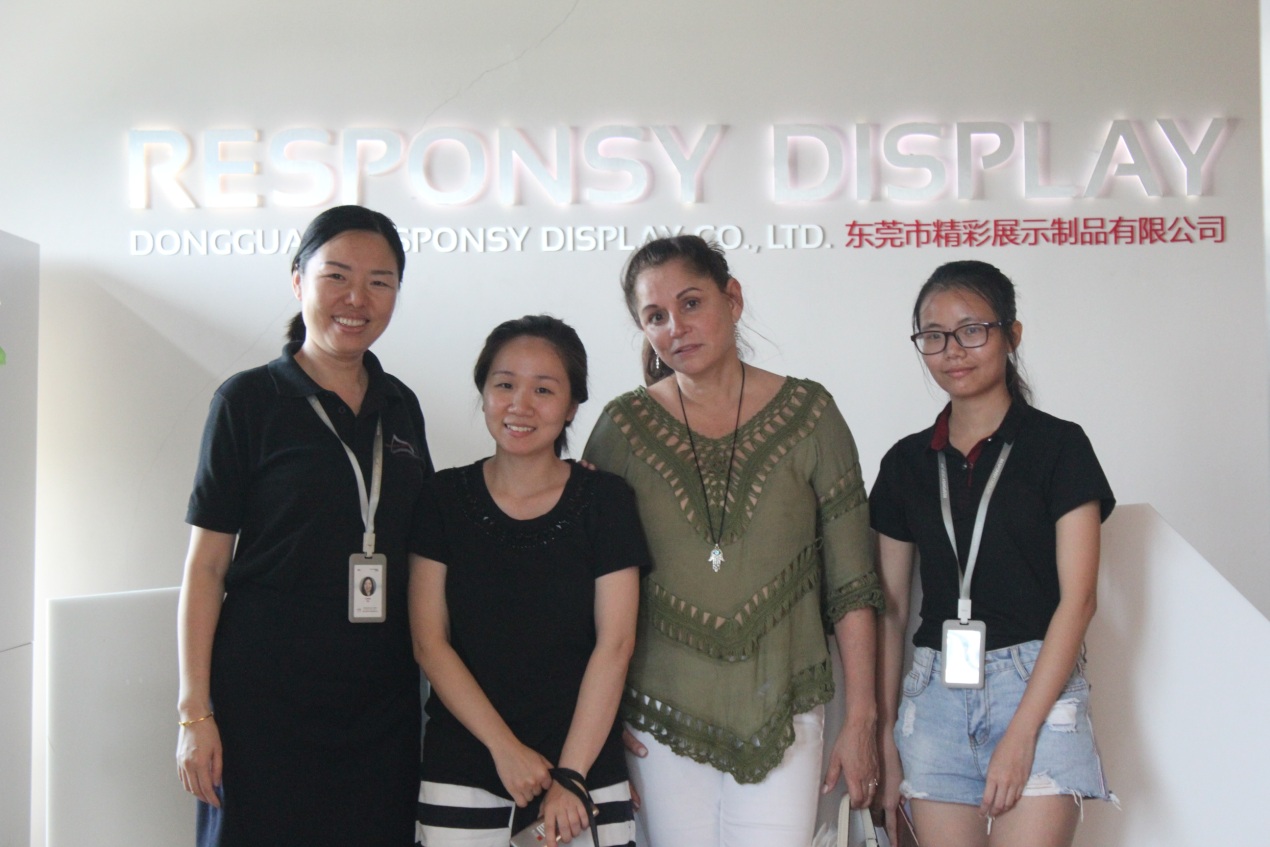 Bling jewelry is aim to be the place you go for stylish, high-quality, this-is-me jewelry.
Bling jewelry created at 2008,in Manhattan, is not only supply us a fashion & beautiful products on the style blogs and magazines,but also classic collection of kinds of themes people really fall in love with.
"At Bling, we do what we do so you can show who you are."

Prev:Acrylic Display Easy Clean Way
Next:Transparent Acrylic Jewelry Display Makes a Great Display Effect