Announce——Holidays of The National Day & The Mid-Autumn Festival
The 68th Chinese National Day and Mid-Autumn Festival is approaching. We will celebrate from Oct.1st -Oct.8th.
The People ' s Republic of China was established on October 1st ,and we will celebrate for 7 days. Mid-Autumn Festival is Chinese traditional festival from Tang Dynasty , also known as the Moon Festival. It is time for Chinese to hold family reunion and eat delicious moon cake.
If you have questions or would like to know us, please edit the request and sent to our mailbox(info@responsyacrylic.com), or fill out the form, we will reply at Oct 9th. If you want to know about the project or ask for a quote, please provide as much information as possible so that we can feedback your question more quickly.
May it joy and happiness around you today and always!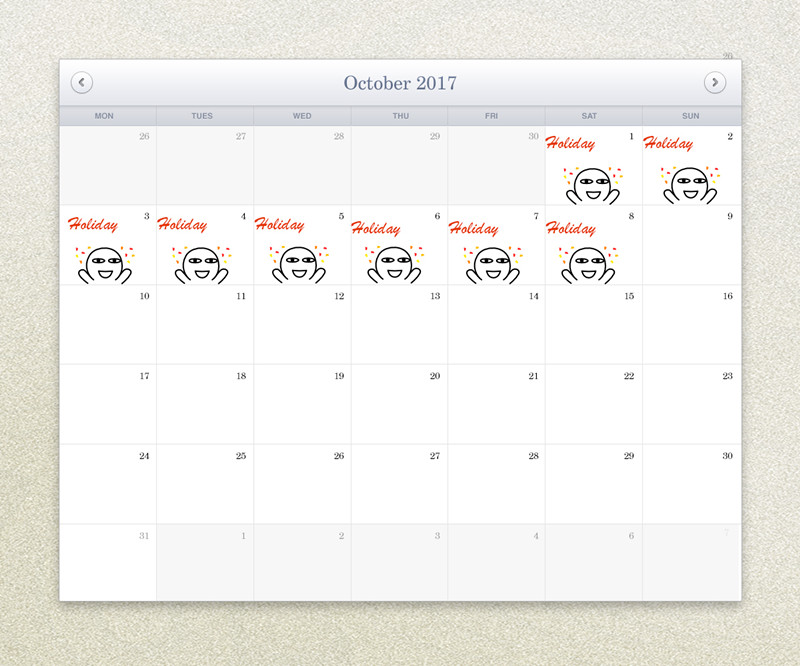 Dongguan Responsy Display Co.,Ltd.
Prev:How to choose a best acrylic display stand?
Next:Acrylic Display Easy Clean Way