Refinement--Acrylic adhesive process improvement
Before: Worker held the thin, narrow strip by hand, and fixed it on the front side to create a bond with acrylic glue. Not only the face will leave a rubber mark, but also the consistency is not reliable.
After: Fix the narrow strip with a clip to a position. The glue is played from the inside, so the product comes out very beautiful performance.

△ acrylic bonding process
Before:Risers were originally hand fixed position with the staff, not only it slowly divided into three segments, but also a waste of time as it has to be held for a while to keep the position.
After:Adding a suppress iron in the riser above, bonding to be dry and coherent, while you can do a another.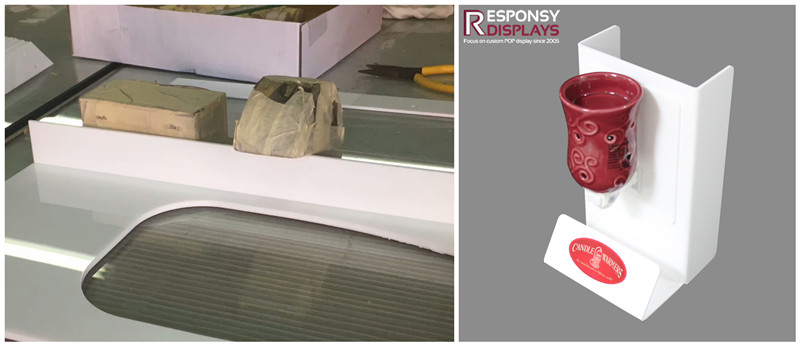 △ acyrlic bonding process
In manufacturing, there is no inevitable disadvantage, only if we are willing to take sufficient effort in details. In many cases, the difference is not in the ability, but in the will to continue to improve.
Prev:How can we classify display stands?
Next:How to choose a best acrylic display stand?