Electronic Products Display Stand Should Choose What Material?
3C electronic display stand is a huge potential Blue Ocean market, although there are a large number of 3C products on the market, most of brands do not have the right marketing methods. They are keen to draw a lot of flow on the Internet but ignore the most effective means of offline publicity - product display stand. A display stand that suitable for your products can truly translate the common consumers into your loyal customers.
1.Acrylic (PMMA)
Acrylic is one of the plexiglass, its transmittance is as high as 92%, and colored acrylic sheets are bright and durable. What's more, its insulation is excellent. If the display stand needs to be installed inside the power line is also very safe.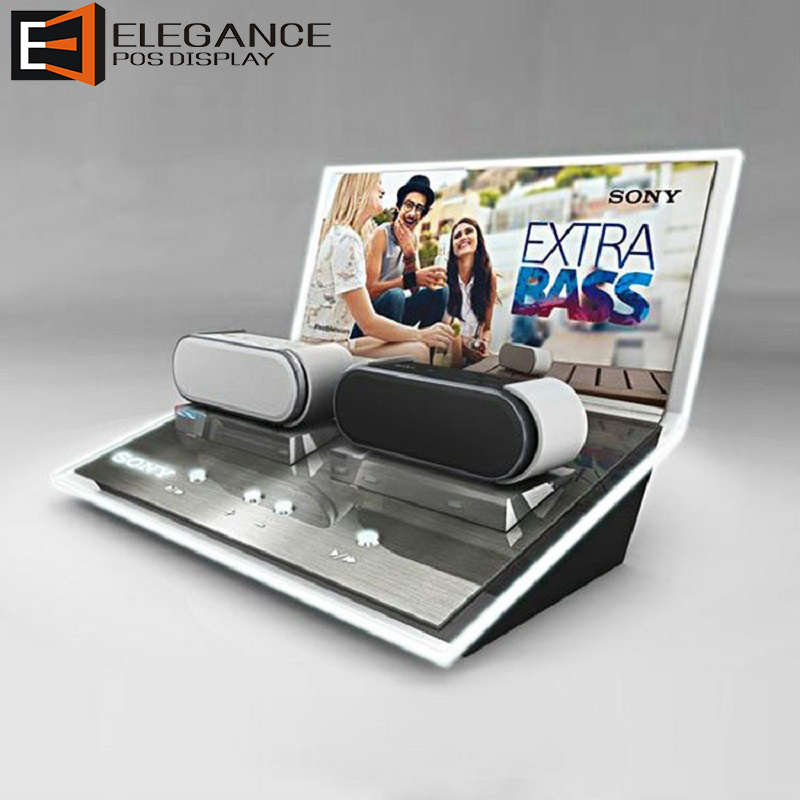 2. PVC
PVC has a series of characteristics, such as waterproof, flame retardant, resistance acid and alkali, prevent insects, lightweight, heat insulation, noise insulation, shock and absorption etc. It's processing as same as wood, but the processing result is best than wood. And is great substitute of wood, aluminum, composite plate. Moreover 3C products are usually lightweight and portable, PVC board can meet most of its load-bearing requirements.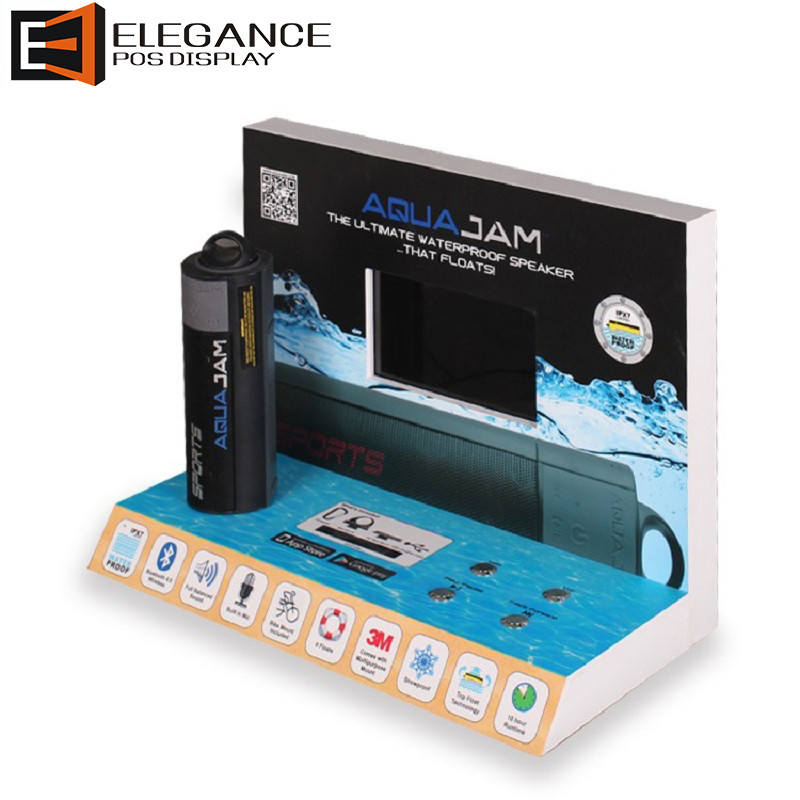 3.metal
Metallic color can give consumers a sense of future technology, it is just coincides with the 3C product's own style. And its load-bearing performance is very good, using as some large 3C display is a good choice. The classic shell of the apple product is the metallic silver, and most of notebook computers are also choice the metal wire drawing surface, which not only emphasize the technical properties of the product itself, but also reflects the product's texture and fashion.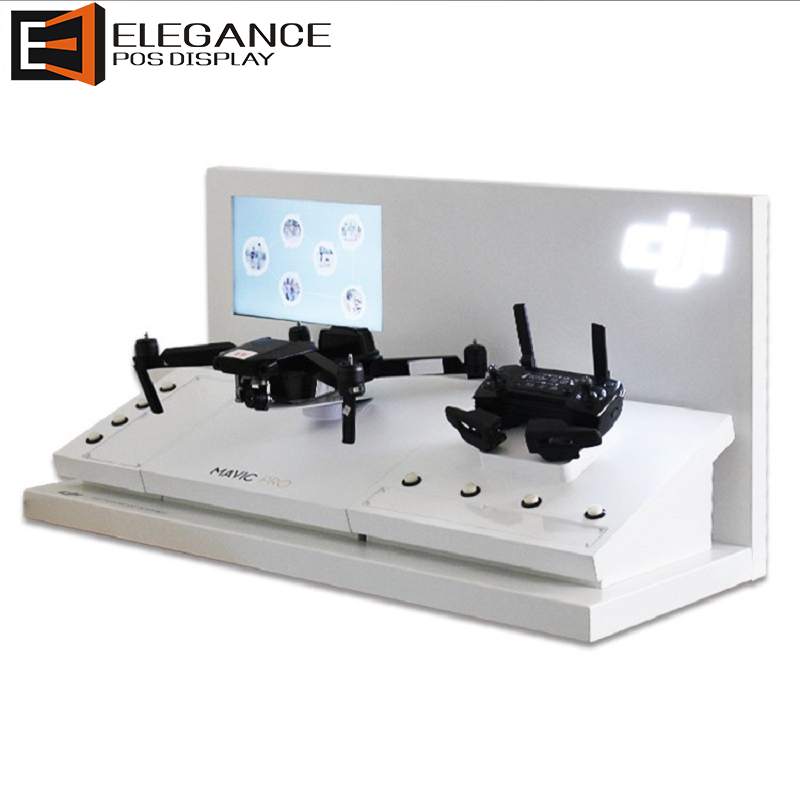 4. Composites.
Composite material refers to the use of a variety of mixed materials, such as acrylic , PVC, acrylic and metal, PVC and metal, etc. Costumes can according to their own needs to combine different materials. Composite display stand is often used to produce larger 3C product display stand, this way not only can meet the load-bearing requirements of display stand, but also gave birth to a special kind of beauty by different materials texture.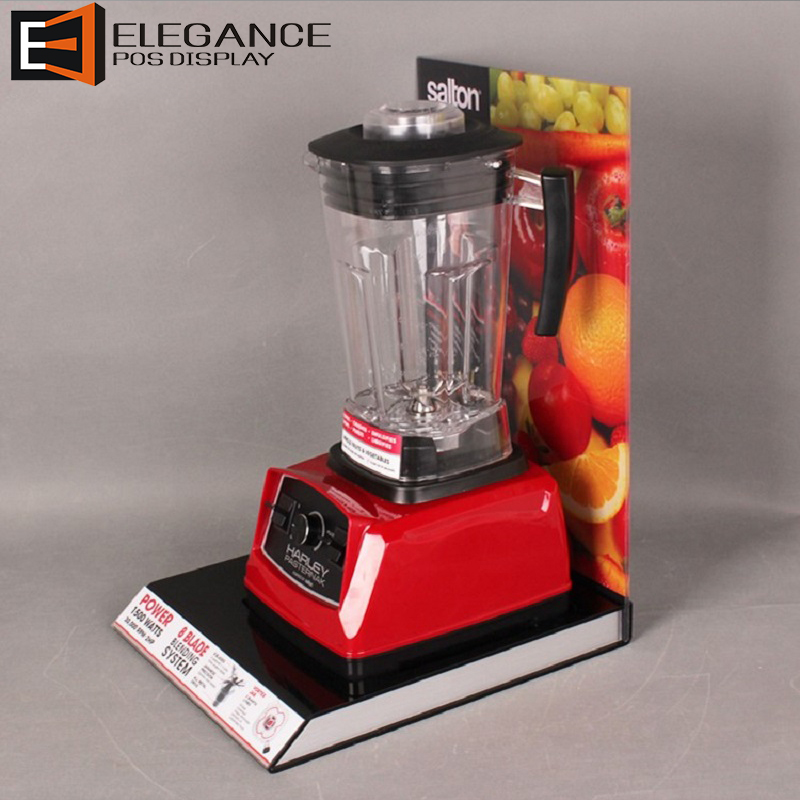 Prev:Why is Acrylic Display Stand More Expensive Than the Others?
Next:The Importance of Independent Design of Cosmetics Display Stand