The new direction of the display rack industry is interactive display!
The displaying needs of modern enterprises are becoming personalized and efficient. The traditional static displaying and physical displaying is no longer meet the needs of modern enterprises and markets. In diverse forms of displaying, the perfect integration of the content and the participant is the key, hence the interactive exhibition hall becomes the best solution. Let's figure out why the interactive exhibition hall becomes the new direction of the display industry?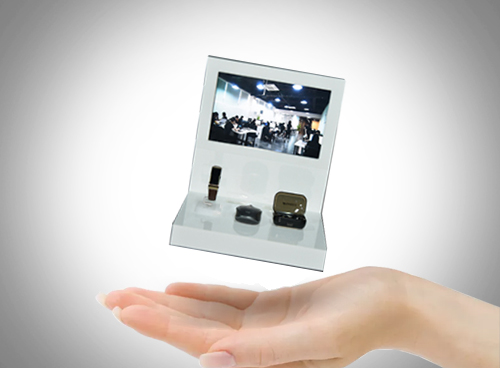 The traditional exhibition halls are difficult to adapt to flexible needs of visitors. Visitors have to understand the contents of the displaying, this requires certain professional knowledge, causing certain threshold for visiting. It is easy to lead a fancy tour, and some unintelligible visitors just place a role of "passenger" and "passerby".
Excessive emphasis on aesthetic design is easy to make display content becomes ornaments, then the practical value is reduced. We must know that the exhibition hall is a display platform serving visitors. It is valuable and meaningful only if we really think about your customers, not entertaining ourselves.
The design of usual exhibition halls mainly focuses on the angles of "listening" and "seeing". The stereotype form is slightly boring, and the content that should be displayed lifeless. It is impossible to retain the audience without paying attention to the interactive experience. The design of the interactive exhibition hall can rejuvenate the exhibition space of the enterprise and it allows visitors to gradually deepen their understanding of enterprises and exhibits.
The trend is humanized design of the exhibition hall, therefore the experience and feelings of visitors have become the main guide direction of the design. The humanized interactive design of the exhibition hall can enhance the participation of visitors, and even some interactive exhibition hall designs have been developed into immersive designs. This form is able to deepen curiosity about exhibits and favorability with enterprises. The displaying content is just an entry point, what really affects visitors' decisions is the degree of goodwill.
Interactive display can deepen the communication with the customer better. The interactive display is the general direction of our future development.
Prev:Choose a high-quality display stand to create a hot-sales good product!
Next:The difference between acrylic and ordinary glass