Elegance POS Display First Time Exhibiting—Tailor-made Display for Audio Brands
Gorgeous exhibition expenses, one quarter of preparation and product development, are for the days of the show.
Last week, the 52audio.com audio theme summit was unveiled. More than 4800 people attended the summit. Some big-name audio companies will be on hand; We actively join the audio summit, and further strengthen the ties between audio industrial associations and audio brands. And it was elegance pos display first time to attend and be an exhibitor at audio summit.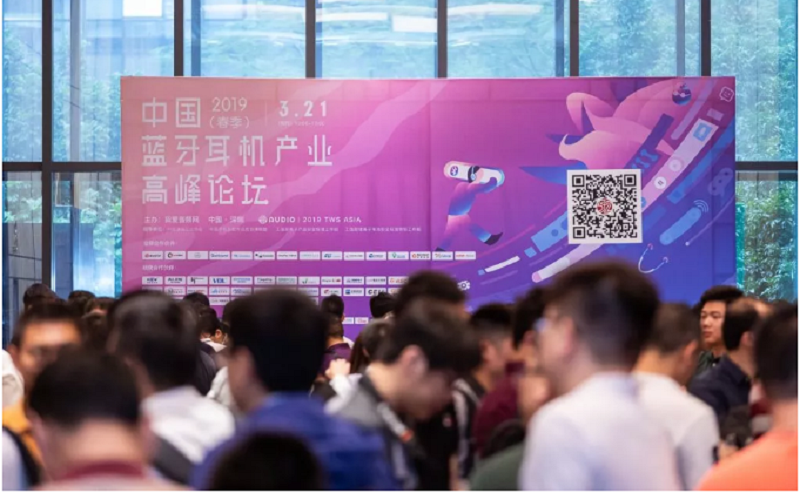 At the summit, in order to expand effects and sales, every manufacturer will try to reach the highest level of exhibition designing, products designing and display. That is exactly what we good at. We provide pop display & merchandising display custom design and build (including custom acrylic displays, pvc displays , wood & acrylic combination displays, etc),which enhance the value of exhibition brand and products sells. In the audio industry, our company has demonstrated its unique advantages and developed more than 100 audio display racks, Serve brands include 1more, AfterShokz, Focal, Nura, SUDIO and other brands. Yes, and that's why our company come to this summit to find more partners.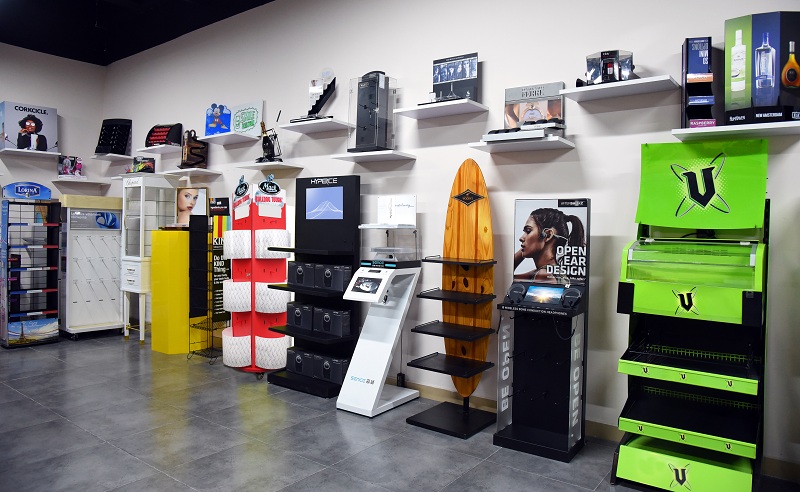 Summit booth staff should be assigned a specific area of the exhibit to cover, and should have the expertise to convey important company information to attendees. Our technical consultants (xincheng), senior salesmen (Abby, Luke, Alex) and marketing director (Neil) participated in the exhibition on behalf of our company.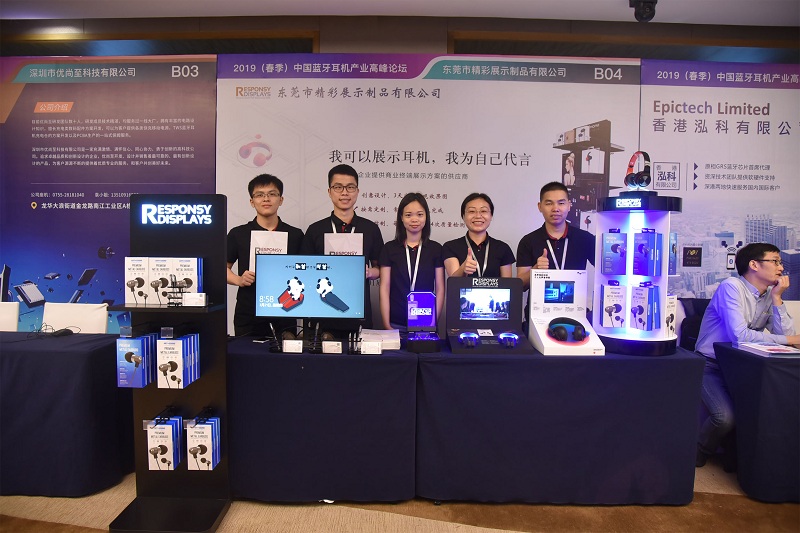 We appear at the summit with kinds of well build audio displays, includes floor standing metal earplug display shelf, acrylic earplug display box with blue led light, interactive bone conduction earphone display rack, clear acrylic revolving headset display box and LCD headset display stand.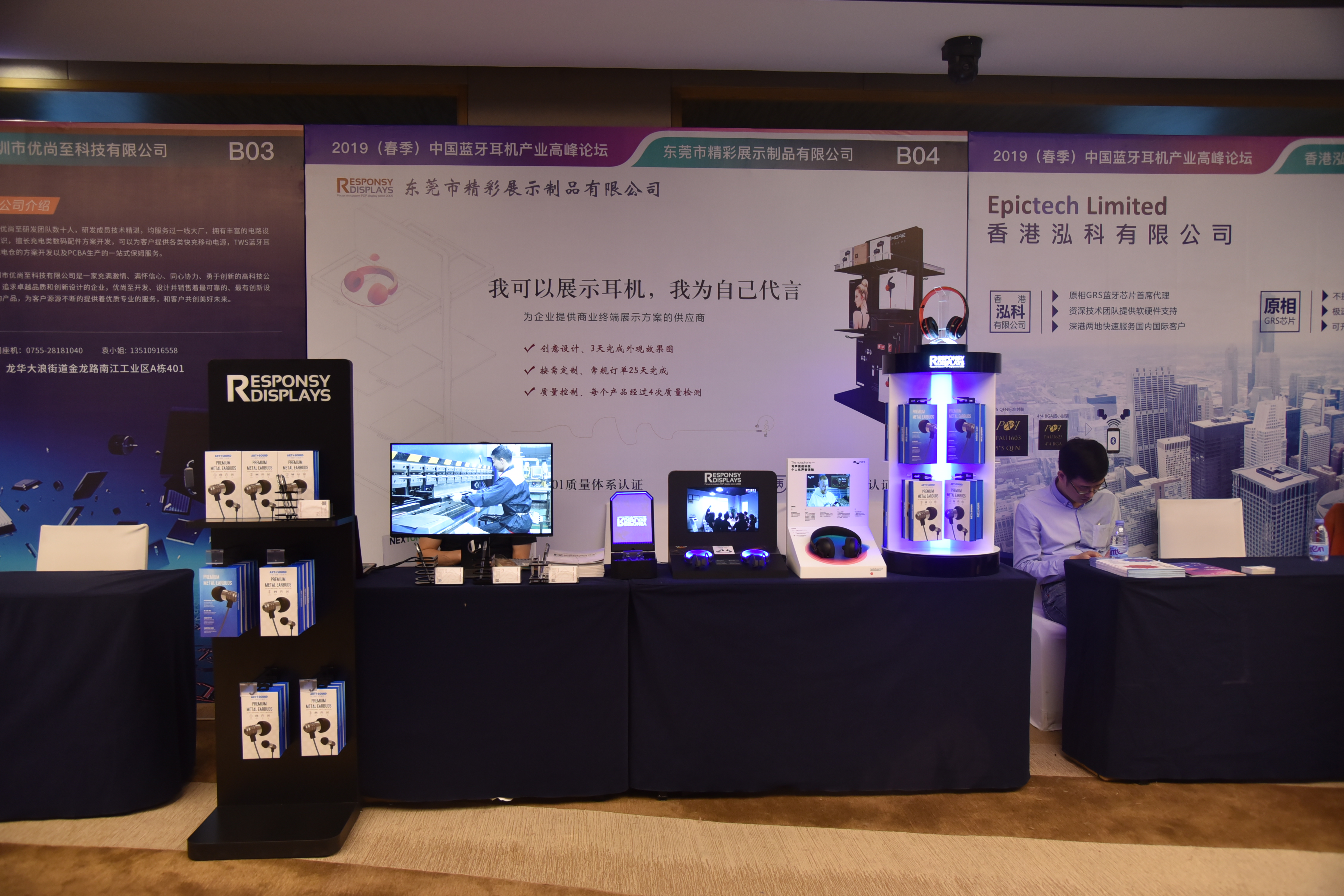 I believe every exhibitor attend summit for one reason, that is to quickly introduce themselves and ask attendees questions quickly to find out if they can help them in any way. When we receive visitors guest, at any time pass a covering enterprise integrated information documentary-typed introductions of many catalog.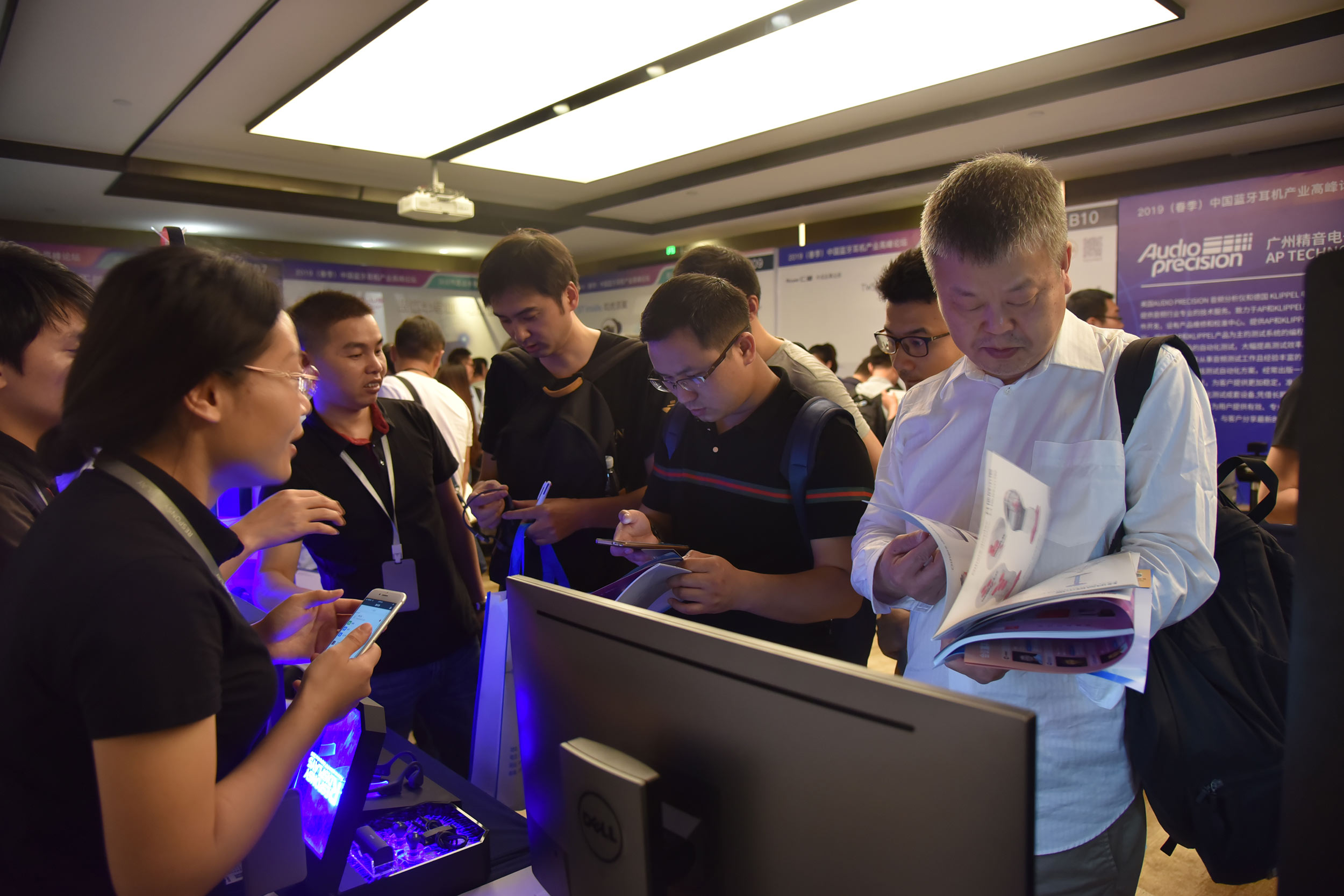 We introduced to them our special products, headphone display box with blue light. When the lid is closed, only logo is shining. When the lid is opened, the box will emit a cool blue light. It looks very cool and full of technology texture.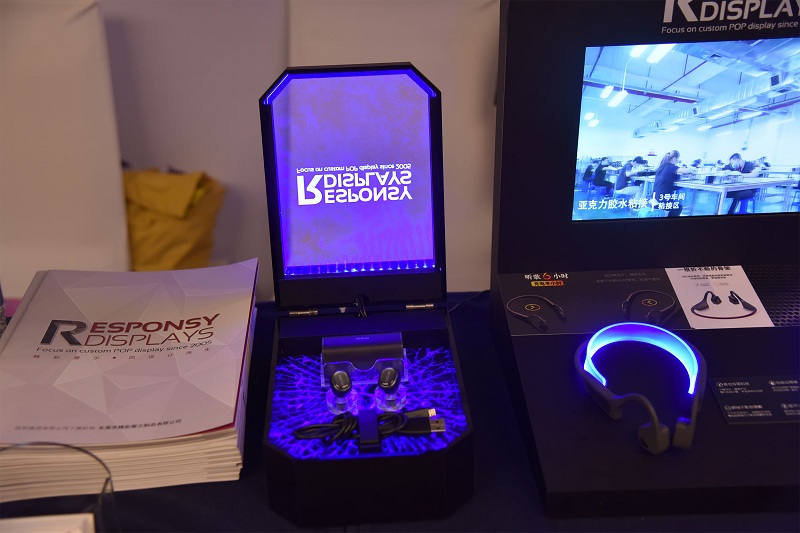 People can feel the interactive experience brought by the display rack. There are two bone conduction headphones on the display stand. The display rack storages three different videos. When you pick up one of the headphones, the music will switch to the corresponding video of this headset. When you put it back, the video will automatically switch back to the main video. It leads audience to stunning audio-visual feasts.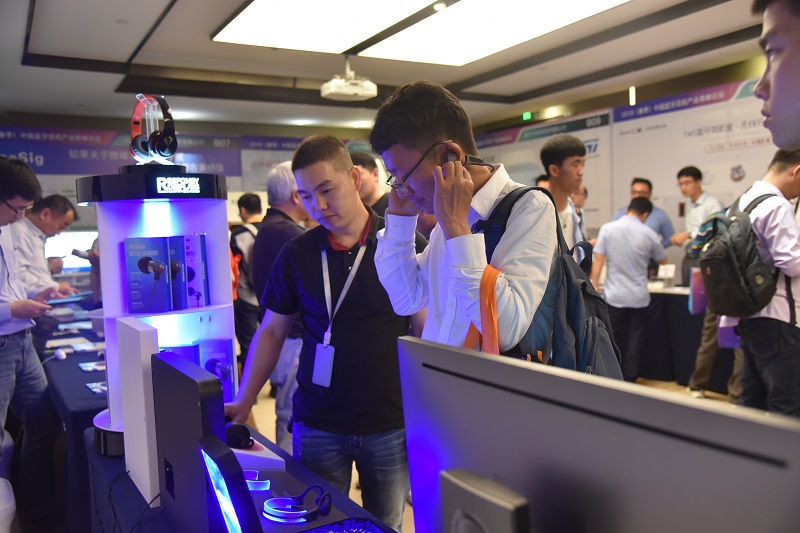 We have achieved great success in this summit. Our excellent design attracts countless people to watch and consult. Many brand holders from the audio industry to participate in the show are very interest in our products and full of praise for these design minds, and some express a clear intention of cooperation.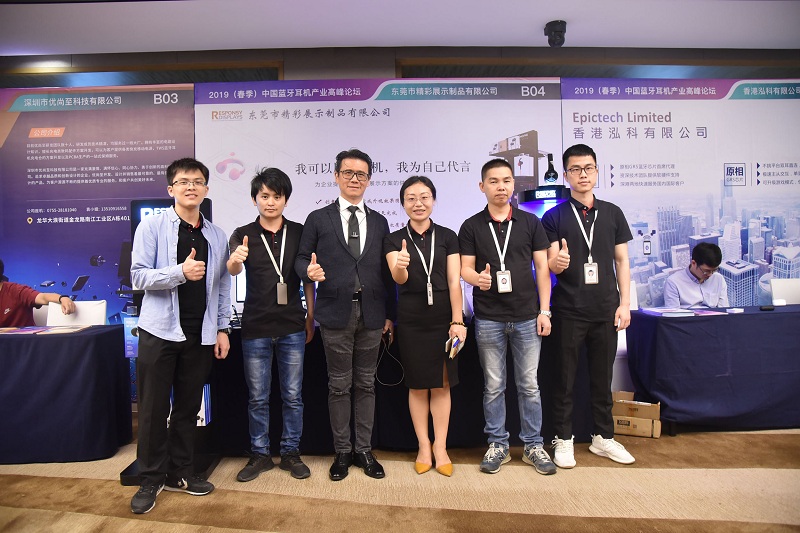 Our team takes a group photo with 1 more representative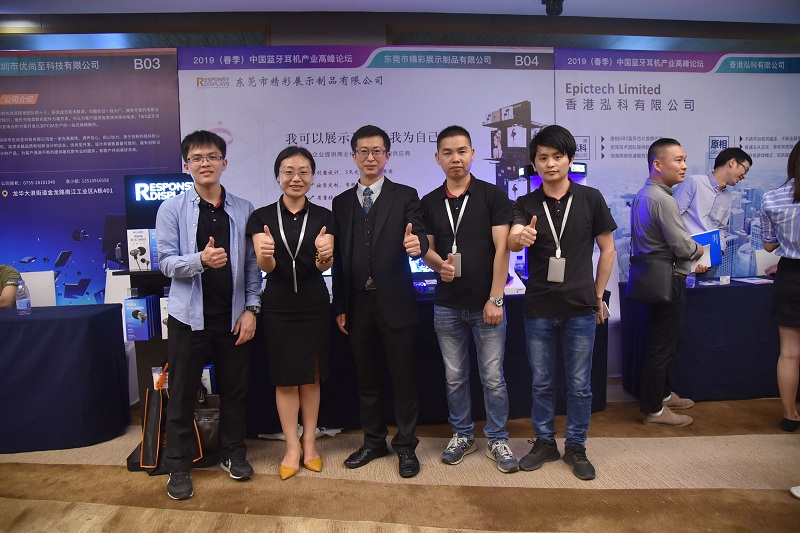 Our team takes a group photo with summit representative
Owning to our customers recognition, we can achieve such good results. Also thanks to the summit give our company opportunity to participate in, and thanks to our team for their hard work and development of such a good product. We also have an autumn summit this year. Please look forward to our different surprises on August 22.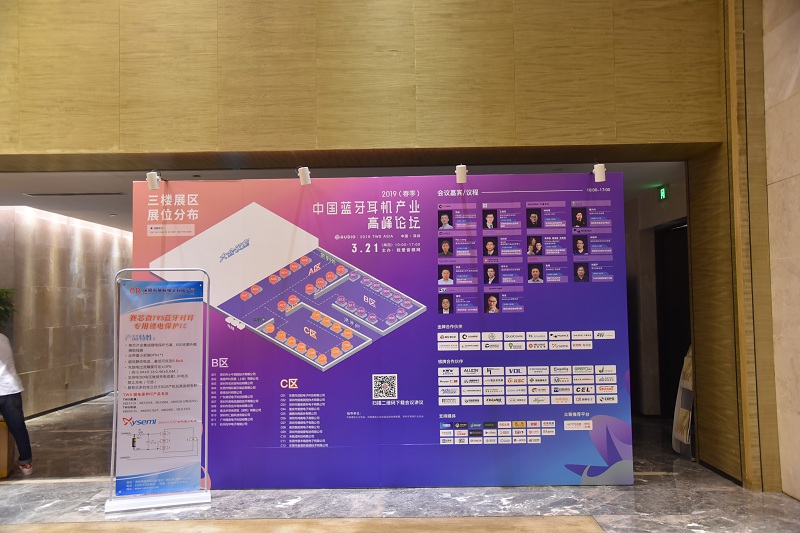 Elegance POS Display has creative design concept and independent production capacity. In the process of customization production of display shelves, design is only the first step. Next, we will use professional ability to make your whole project feasible, and ultimately convince you with strength. Whether you are an advertising agent, a design studio, a branding company or you have any business related to pop display and merchandising display, we will be happy to serve you.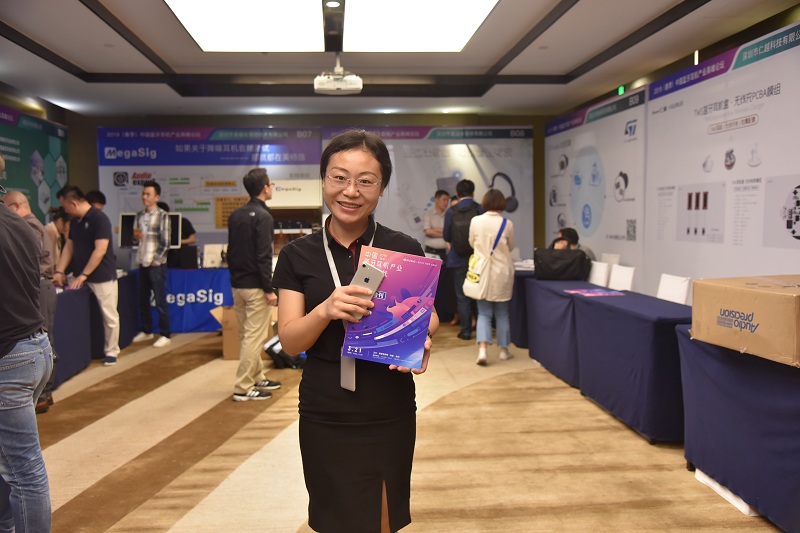 Prev:Elegance POS Display Wishes you A Merry Christmas
Next:Elegance POS Display Monthly Subscription Package