Elegance POS Display Spring Festival Holiday Notice
Dear Sir/Madam,
How a nice day! The Chinese traditional Spring Festival is coming. Our office will be closed from 4th Feb. to 10th Feb., and factory closed from 30th Jan. to 10th Feb. for Chinese New Year holiday.
During the Spring Festival holiday, if you have any business, please don't hesitate to send us an email. We will reply you at the first time we see it. Thank you again for your support of our work.
May all our customers and friends have a prosperous year of Pig.
Best regards to you and your family.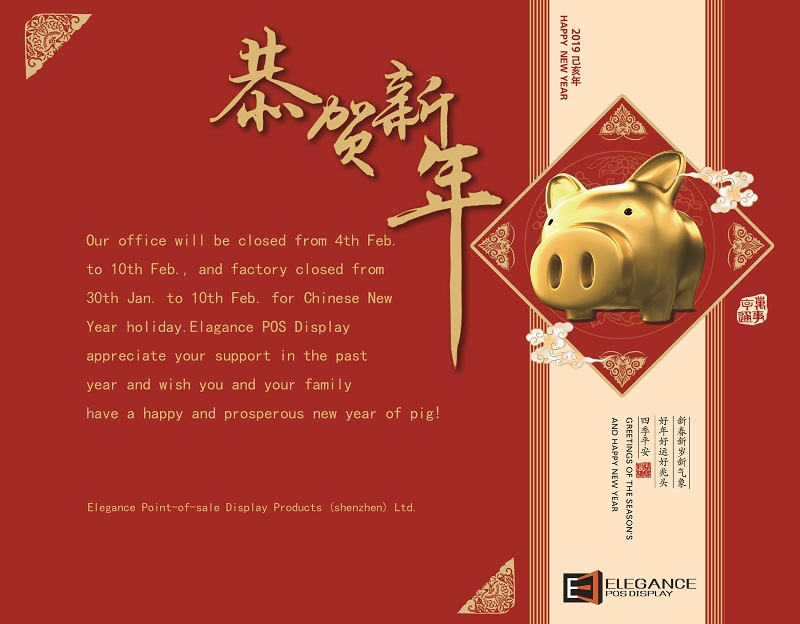 Prev:The 2019 Holiday Schedule of Elegance POS Display
Next:Over!