The right way of customizing multi-tier platform acrylic display rack
Think back to the romantic film and TV drama you've seen, the hero and the heroine went to a fancy restaurant for dinner. with a melodious violin sound came out of a handsome waiter pushed the fine dining car.
After dinner, it`s about time to have a high tea, where they are served macaroons, tea sandwiches, and petit fours on a towering, 3-tiered plate?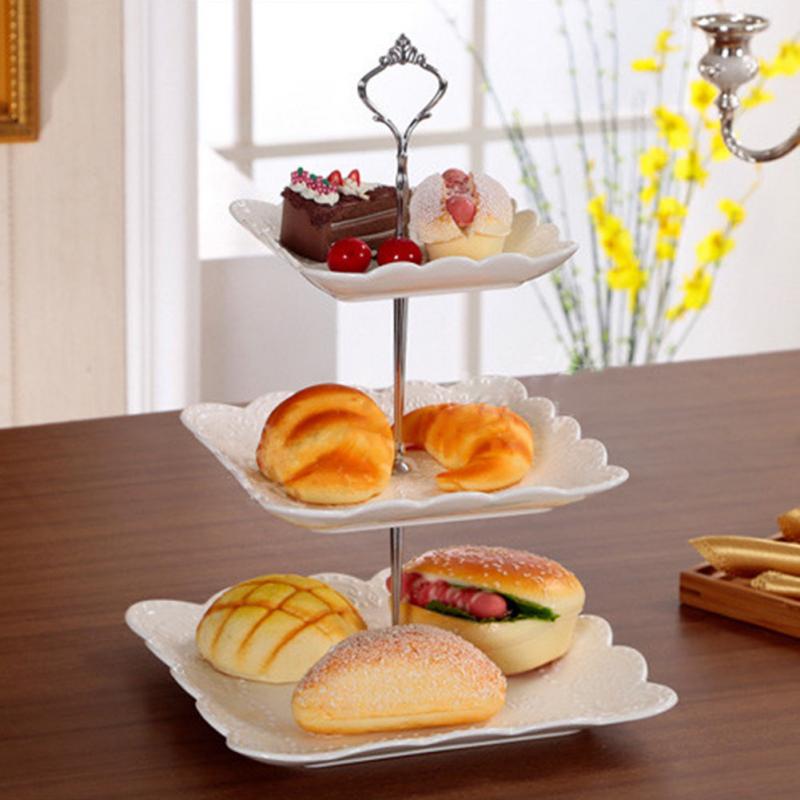 That`s all, you're probably aware of just how much can fit on these types of racks. So, how can you make the transition from tabletop to storefront? Funny you should ask…we've taken the liberty of outlining the many ways you can use a multi-tier rack in your retail store layout.
Advantages of multi-tier rack :
Before we get to the how of a tiered
acrylic display
, let's talk about the why.
First of all, these types of retail acrylic display maximize the use of space in your store. You're building up, not out.
Secondly, tiered acrylic display can make restocking a breeze. Instead of running to the back room to grab more merchandise, often you can just shift the products up a layer, or take some out from the tier you use as storage.
Finally, they're also ideal for easily separating products by size, and their durability means they can hold a lot of a product.
How to maximize your multi-Tier Design?
1. If you intend to customize tiered acrylic display racks in a professional company, you can ask their designers to widen the bottom of acrylic display, by doing which ,it helps to increase the stability of products and improve the visual effect, the expended areas from the bottom can also place some other products.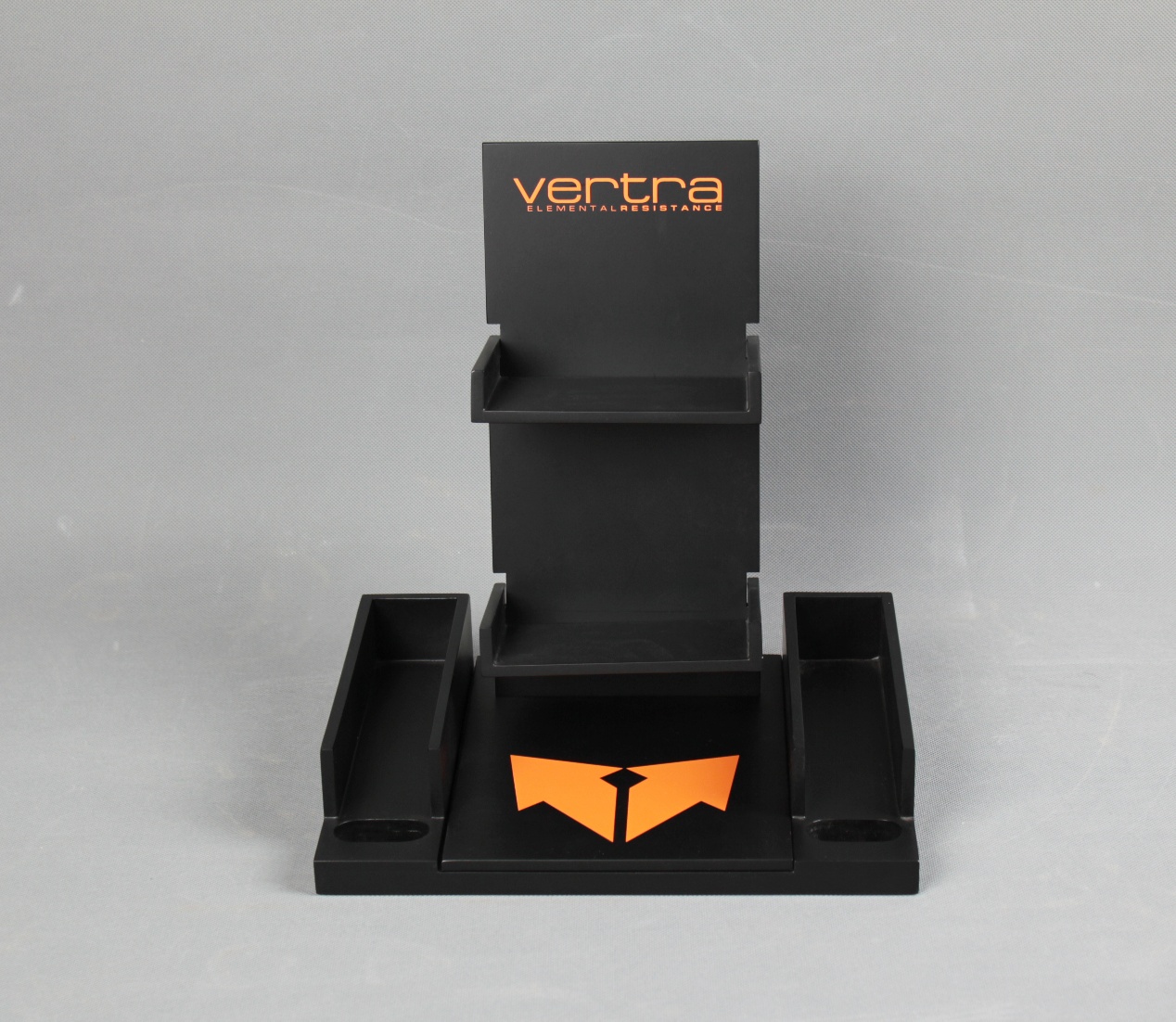 2. If you're using a 3-tier rack as a part of your floor acrylic display, there are tons of different ways you can go. you can have 3 shelves that are all mostly equal in height and width. Keep in mind that depending on the product, you can make the rack out of a wide variety of materials: acrylic, cardboard, wood, metal, even found objects!
3. Clear Out Excess Stock – Remember when you were younger, and you would move the food you didn't want to eat around on your plate, so it would look like there was less left to eat? The same rule of thumb applies to mutil-tier racks. Chucking excess stock into a acrylic display bin not only makes the products more difficult for customers to sort through, it also looks like there's more of the product left to sell – which could make it appear undesirable.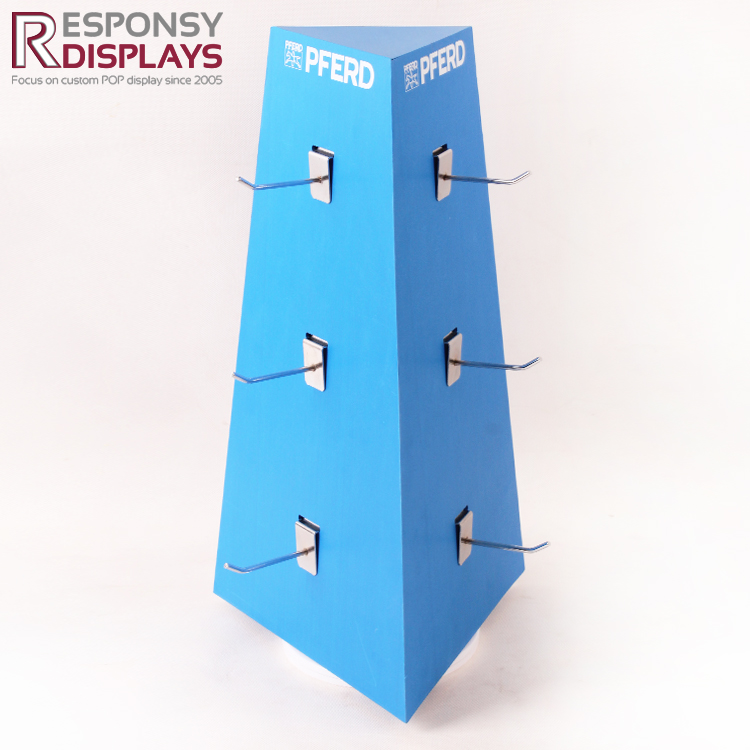 We love the creativity of this design for nail polish goods. Clearly, the 7 tiers have been utilized to spread out the store's excess stock of colored nail polish, what`s potential message it can send is that there's only a few of them left and the item has been a hot seller. Plus, the spacing makes it easy for customers to see all the items at once, instead of digging through to find what they want.
Show Off Multiple Products at Once – Tiers allow you to group similar products together, creating innovative acrylic display that can also serve as a one-stop-shopping spot for a specific experience.
Now that you have these killer tips on how to make a multi-tier rack work in your store, why not get started? These acrylic display help you make the most of your space, house excess inventory, and make it easier for your customers to find what they're looking for.
Prev:Over!
Next:How to Enhance the Durability of the Acrylic Display Frame