How to Enhance the Durability of the Acrylic Display Frame
Acrylic display shelf life is mainly decided by the acrylic plate's quality. According to different casting methods, acrylic is divided into extruding board and pouring board. It is also divided into import board and domestic board according to different origin. According to the different points above, the acrylic plate has different durability.
General speaking, the same parameters of the pouring of acrylic plate quality is higher than the extruded plate, the quality of domestic acrylic plate is slightly weaker than the import plate. The best display effect of the common domestic acrylic board is 3-5 years, that is, its luster, performance and all aspects are in the best state, the service life can reach 10 years. However the imported premium grade acrylic panels can have 20-30 years of service life. So the parameters of acrylic can also affect the life span of the acrylic.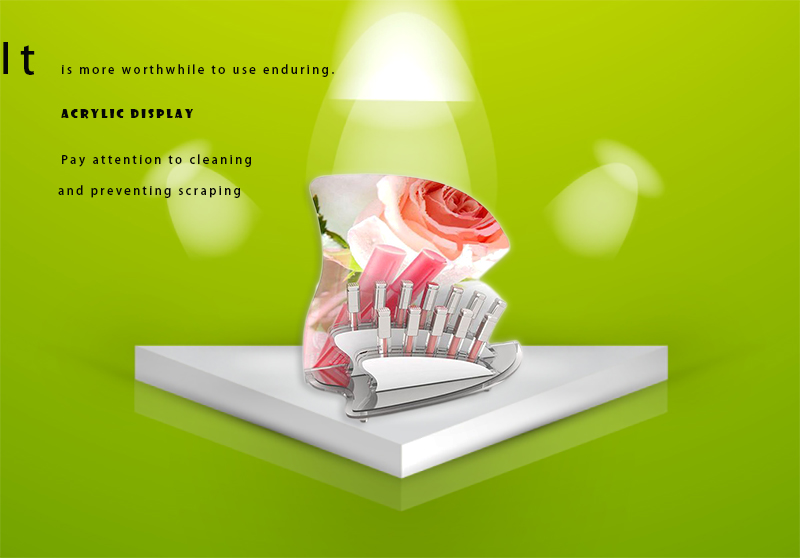 Next in importance, the different use of the environment and use habits will also affect the life of the acrylic display frame. Acrylic panel surface friction and scratch will affect the surface gloss and the overall display. Therefore, sometimes the display shelf is eliminated not because of the display run up his life length, but the improper use of the habit. At the same time acrylic material is easy to soluble in organic solvents, so pay special attention to the type of cleaning agent. And do not use the usual glass clean to wipe the acrylic display stand, use a soft towel and soapy water to wipe is enough.
The above mentioned some points of attention, as long as a little attention can be played out the maximum use value of the acrylic display frame.
Prev:The right way of customizing multi-tier platform acrylic display rack
Next:What is the Difference between the New Acrylic Material and the Recycled Acrylic Materials