What's the attraction of acrylics that are favored by custom acrylic display rack suppliers?
In this era of pursuing packaging, people go out to dress up, and goods are inseparable from the display stand. The popular display stand in the mall is not the previous glass type or metal mixed material, or wood, but the acrylic display stand. Why is Acrylic so popular with custom acrylic display rack suppliers?
I think there are several reasons for this.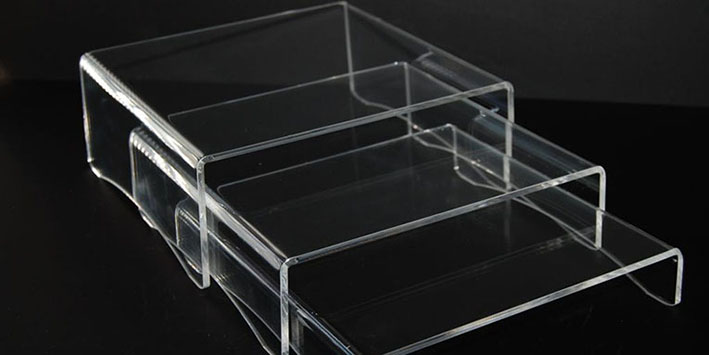 Acrylic is easy to shape, making it possible to implement a design model. The primary purpose of the display stand is to attract the attention of the customer. The creative design that matches the product is the core, and the selection of the right manufacturing material is an important guarantee.
Acrylic is rich in color. Acrylic display stand can be dyed according to the design, with many styles and small color difference, which truly meets the customer's requirements and highlights the unique charm of the product.
Acrylic insulation performance is excellent, suitable for all kinds of electrical equipment, strong plasticity, large shape change, easy to process and form. Acrylic display racks are available in a wide range of styles, including floor-standing, bench-top, hanging, and rotary. They are extremely versatile and can be used for watch display, cosmetics display, and jewelry display. They can be designed and manufactured according to customer needs to meet different shops and different pendulums. Place the demand for the location.
Acrylic material is mainly famous for its strong light transmission, and its light transmittance is 92%. It has the reputation of "plastic crystal". Acrylic display stands are highly transparent, especially when it comes to displaying high-end goods such as watches, cosmetics, and electronics. It has excellent weather resistance, acid resistance and alkali resistance. It will not cause discoloration and yellowing due to sun and rain.
Acrylic toughness, acrylic display is not easy to break; repairability is strong, as long as you use soft foam to remove toothpaste, you can wipe the sanitary ware.
Acrylic is highly resistant, and the acrylic display stand is 16 times more resistant than ordinary glass. It is suitable for installation in areas where safety is particularly needed, long service life and low manufacturing cost.
Acrylic display stand is flexible and easy to assemble and disassemble for easy transportation.
Acrylic display suppliers can also according to customer demand style be divided into desktop acrylic display stand, floor-standing display stand, hanging acrylic display stand, shaped acrylic display stand, rotating acrylic display stand, magnetic suspension acrylic display…... If you want to know more about acrylic display, please feel free to contact our info@responsyacrylic.com. Thanks!
Prev:What Transport Methods for Acrylic Display Racks is Better?
Next:Here are six points to distinguish the quality of the acrylic material